Description
Knuckle slices, which is the portion of the ham corresponding to the patella, tibia and fibula, with an approximate weight of 75 grams. Product is vacuum sealed to increase its conservation.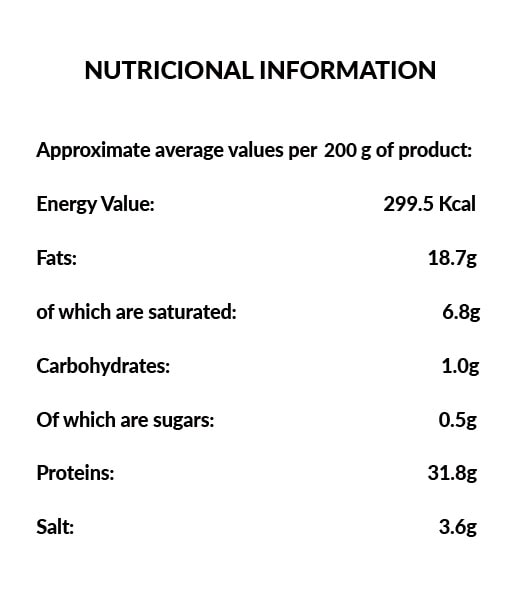 Store at room temperature while vacuum packed. Once opened, store at a temperature of 5°C.
INGREDIENTS
Ham and / or pork shoulder, sugar salt, antioxidants (E-331, E-301) and preservatives (E-252, E-250).
---
Without OMS.
Gluten free.
Soy free.
100% natural.
Absence of irradiation.
Thermal treatment 90 ° C (Antibacterial).
Free of allergens.
Products made for medium and large pets.