Description
Portion of the cured ham that corresponds to the patella, tibia and fibula, with an approximate weight of 700-900 grams. Vacuum packed to increase its conservation.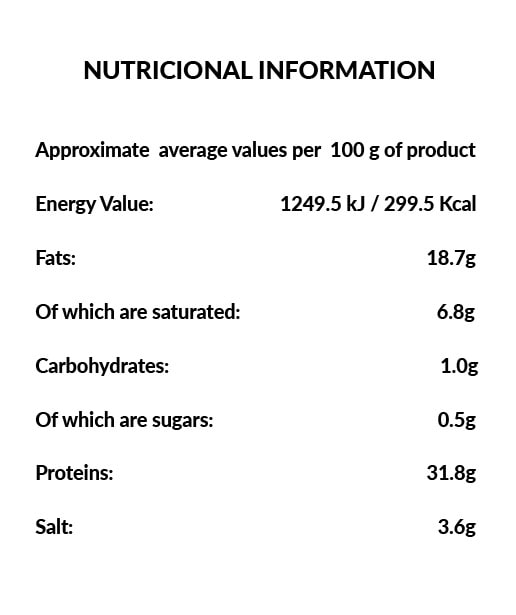 Store at room temperature while vacuum packed. Once opened, store at a temperature of 5°C.
INGREDIENTS
Ham hoof and / or pork shoulder, salt, sugar, antioxidants (E-331 and E-301) and preservatives (E-252, E-250).
---
Without OMS.
Gluten free.
Soy free.
100% natural.
Absence of irradiation.
Thermal treatment 90 ° C (Antibacterial).
Free of allergens.
Products made for medium and large pets.